The first step to #SpotandSurvive is to know cancer signs & symptoms
these warning signs and symptoms
Any irregularities or changes in the scrotum or testicles can be a sign of cancer. Finding these symptoms early gives you an improved chance at successful treatment. Discover what to look for below, and remember: knowing and spotting cancer signs and symptoms early can save your life.
Download Our Spot and Survive Guides Free Now!
Learn the signs to potentially save yours and your family's life.
Get reminder emails, tips, and resources to develop your spotting cancer habit when you join the Cancer Detection Squad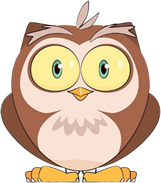 Take Action!!
Should you spot any signs, consider them a "red flag." It does not mean you have cancer. If signs do not disappear within one week, contact your medical team for a professional evaluation.
when you download and use our guides