Cancer screening & testing helps you #SpotandSurvive
Cervical tests are used to look for large lesions or ulcerations on the cervix.
The doctor examines the cervix using a speculum to identify large lesions or ulcerations of the cervix. The test takes about 5 minutes.
Do not have intercourse or use lubricants for 24 hours before the test.
Tests are normally done once every 3 years.
Schedule your Pap test outside of your menstruation cycle.
Get reminder emails, tips, and resources to develop your spotting cancer habit when you join the Cancer Detection Squad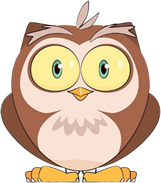 Take Action
Regular screening & testing is necessary to to spot cancer before it's too late. Talk to your doctor or medical provider today to learn what cancer screening & testing is right for you.
when you download and use our guides